i'm an ass...
so after reviewing my blog today, I discovered I forgot to thank my Secret Pal! D'OH!
I received a small SP package right around Christmas...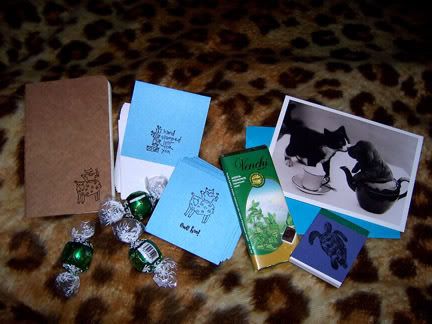 A little graph paper book with a kitty knitting from a sheep!, Hand stamped mini note cards with the same sheep and a ewe hoo! underneath, Dark Chocolate peppermint bar YUM!, a mini turtle notebook, a kitty and puppy note, and minty chocolate balls! A wonderful mini package :)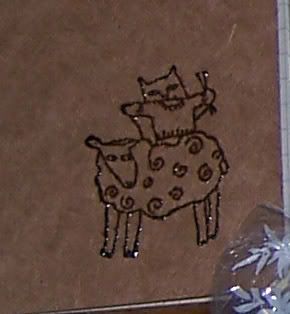 A close up of the kitty knitting from a sheep :)
I've already put many items to good use, and my BF thanks you for the minty chocolate balls! I had to share with him since the are his favorites :)
Thanks again SP!!!