Oh my goodness! An UPDATE!!!
hi there kids...
I've finally gotten around to updating :)
I recieved my first SP package last week!
when I got it, it was "Received in damaged condition" by the PO, but all is well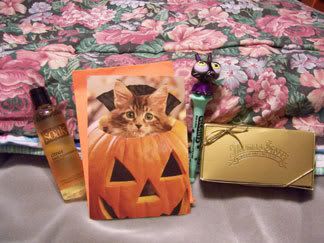 I received a super cute Halloween card, some SOAK wool wash, a googly eyes kitty pen, and the yummiest minty fudge ever!!!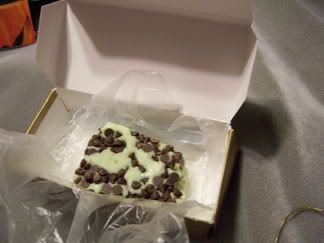 A close-up of the fudge. MMMMM...My bf told me to hide the fugde until I can find out where to get more LOL Awesome!
Thanks SP! You're so thoughtful :)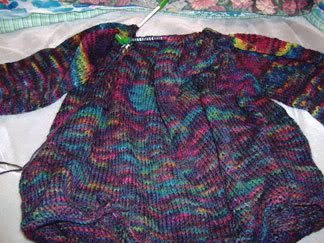 And on the knitting front, here is the progess (or lack-there-of) on the Olympic Sweater. I've actually gotten about 9 more rows knit of the cable pattern since this photo was taken. I can't wait until it's done!
I've also been working on another dreadlock bag for a friend. No pics of that right now though. It's on hold cause I had to order more yarn and other goodies from knit picks, so more of an update on that later...
now for more House!!!
later kiddies...
>^.^<