where has the time gone?
I feel like the days are just whizzing by and I've barely blinked. Whay do the years seem to be going so fast these days?
SO...I finished my first jaywalker like 2 weeks ago! LOL I've been totally consumed with the newspaper, so I don't really feelilike touching my comp after work except to check myspace...I can't help it i'm a bit addicted LOL but It's really the only way I can actually stay in touch with all my friends...If you're actually interested, you cab check it out
here
.
the sock: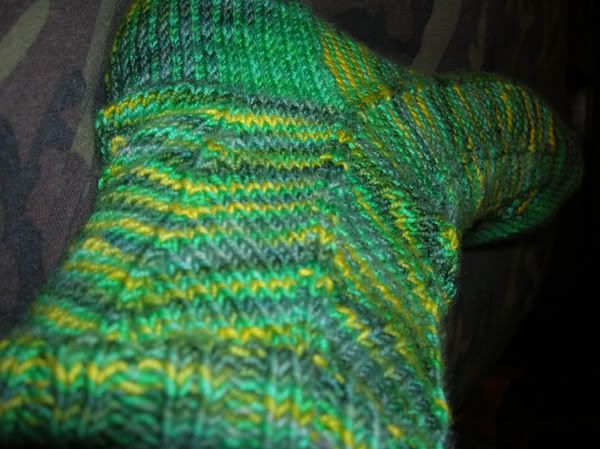 oooooh! perspective :) <---the artist in me comes out
all by its lonesome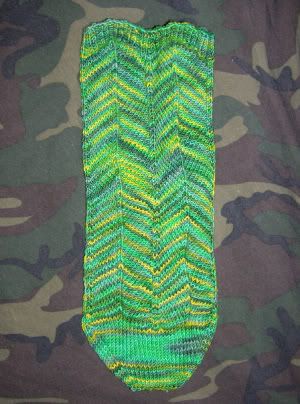 pretty zig zags...
now when I started knitting this I chose the bigger size and shortened the leg, but It's a bit loose...will blocking help the fit? If someone with more sock knowledge than me give me some tips? I was considering frogging and knitting the smaller size, but I don't know...I still haven't started the other sock yet...
and I'm working on another all black cleo from knitty. I've got the triangles done and I'm working my way down to the band, and I really goofed the pattern up so I have to frog 2 rows...I really need to learn to READ my pattern when I'm knitting LOL it would also probably help if I wasn't 1/2 asleep knitting first thing in the morning...
now it's time for a quick shower before work! until next time...
>^.^<