Picture Pages, Picture Pages
WOOT! check out my sweet pics...
First off, jaywalker progress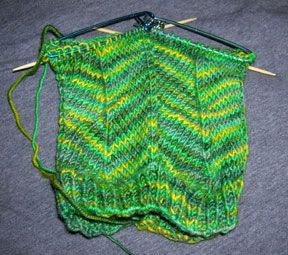 I'm turning the heel now (well not right now LOL) and progress is a bit slow. size 1s are taking their toll on me and I can't work very long before my tendonitis gets the better of me...
next up...SURPRISE!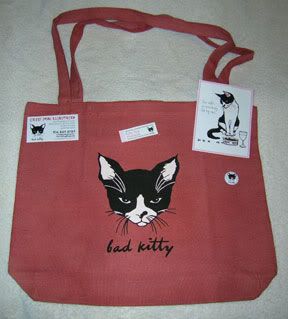 Kelly
was looking for a banner and I made her one and this is how she thanked me :) I really needed that after a L-O-N-G day at work (14 hours!) and the work is beautiful. Check out the artist,
Cathy
.
more closeups...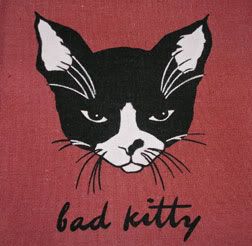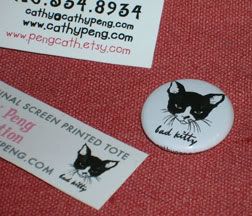 and I recieved another surprise yesterday...
A scarf from my friend Belinda through a crochet scarf swap! yay :)
and finally...pics of the dredlock bag...
front...
back...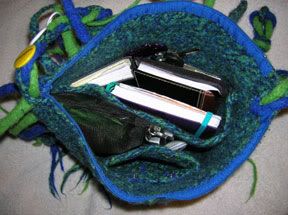 inside with pocket and divider that I added...
until next time...
>^.^<