i told you so
woot! i am actually posting pics!
first off, the dradlock bag...knitting finished, felting and assembly next!
Next up, the yarn and the last of my gift certificate to the yarn store...NatureWood yarn made in Chile. This will grow up to be another paur of felted mittens once the olympics are over...
and now, we proudly present

the pattern...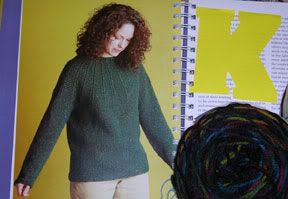 a close up of the cabled yoke...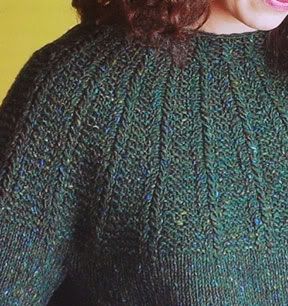 the yarn...northern lights by mountain colors...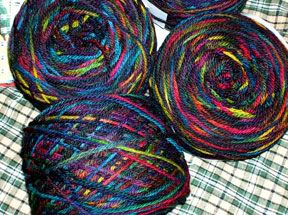 the swatch...more true to actual colors...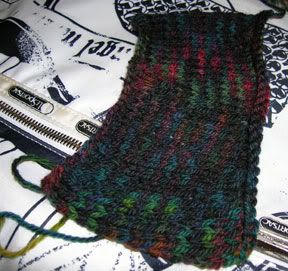 ok...time for bed!
>^.^<