Past Projects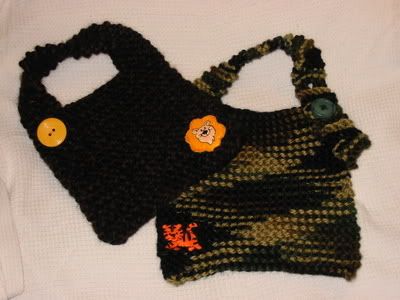 baby bibs I knitted for my friend's little sister who is having a baby...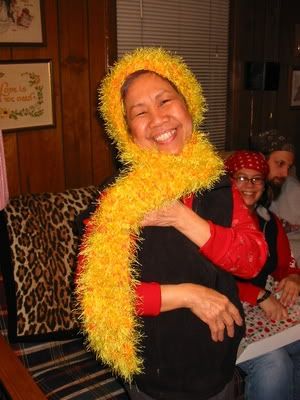 my momma in her christmas gifts...a hat and scarf knitted with funfur and red heart light and lofty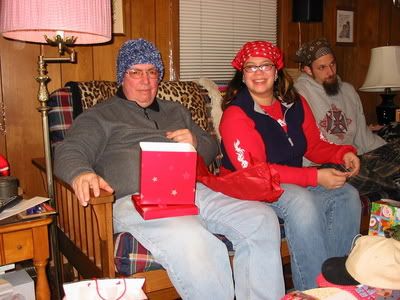 dad in his christmas gift...a hat knitted with red heart light and lofty and bernat fur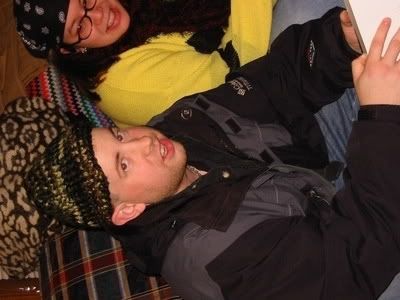 my friend Garrett in a camo hat knitted out of red heart chunky
I have more comming...I just have to track everyone down and snap pics of them in their swanky handknit creations.
Mean while I am slaving away on a scarf for my dad and a circular baby blanket and makny other self-indulgent projects for moi. I am going to be re-writing the pattern for the baby blanket, since the pattern I originally found on-line is extremely vague. That's all for now!
>^.^<